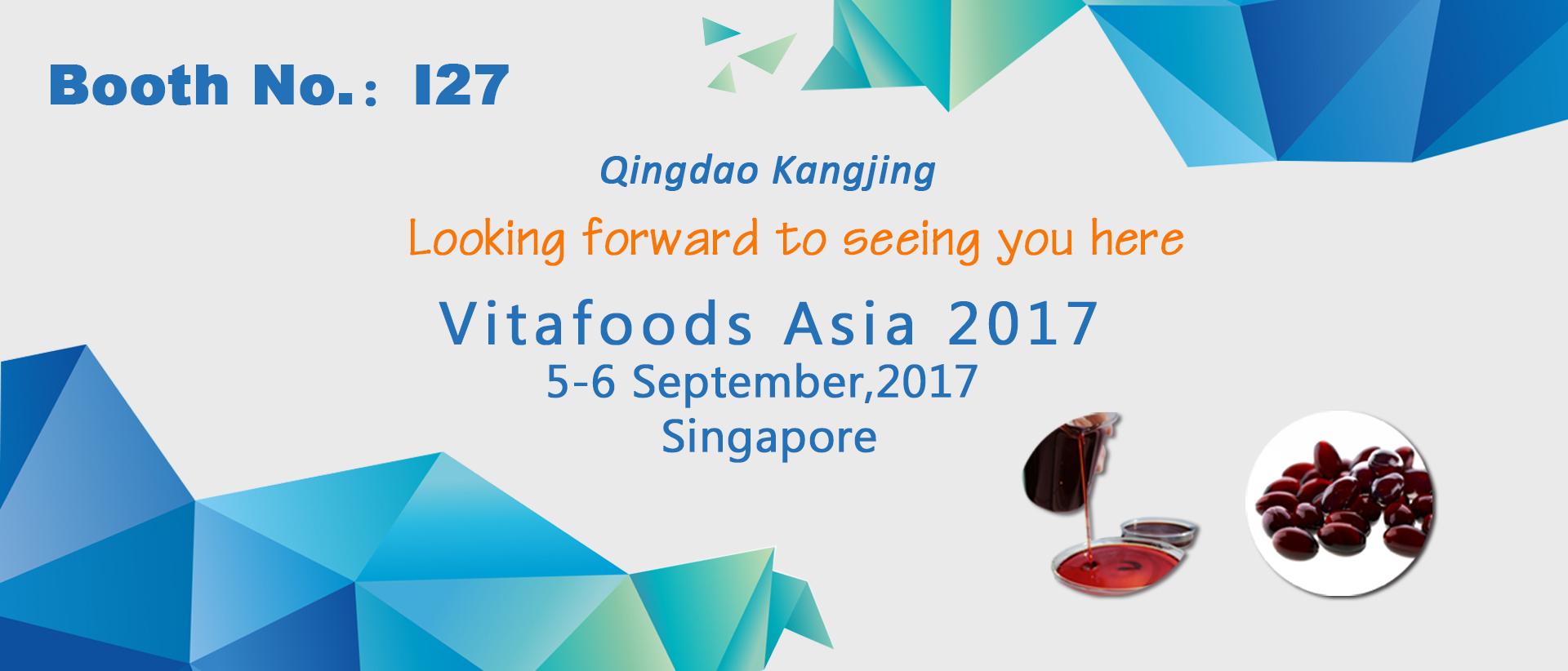 The 2017 Asia international nutrition health food exhibition (Vitafoods Asia) will open in Singapore on 5th September, and Qingdao Kangjing Marine Biotechnology Co., Ltd. is invited to participate in the exhibition.
Time: Tuesday 10:00-17:30 5th September , 2017
Wednesday 10:00-17:30 6th September , 2017
Address: Singapore
Pavilion name: Sands Expo & Convention Centre
The Asia international food and nutrition food expo is an international professional exhibition to promote the Asian nutrition and health food industry conference and trade cooperation. Asia international nutrition health food is committed to the nutritional health food products in the Asian-pacific region, functional food, beverage and dietary supplements industry international professional exhibition, gathering the global more than 200 old and new exhibitors and more than 3000 trade visitors, to show you the latest industry innovation, provide resources, knowledge and business platform for enterprise development.
The exhibition activities
Lecture:

Innovative lecture hall, bringing together industry experts to share with you the development trends of the nutrition and health food industry in the next few years;Stage nutrition lecture hall to understand the specific nutritional needs of people in all ages.
Exhibition area:
The emerging brand region has brought together start-ups for the first time. The international exhibition showcases the latest innovations in nutrition and health food products from Australia, Canada, France, Germany, Japan, Taiwan and the United States.
Product display:

Visit, experience, and taste the latest functional foods and beverages at the center. Explore the market's best-selling products and latest products in the new optimized product area.
Omega-3 information centre:

The Omega 3 information center shows the latest innovations and product development results. Direct talks with innovative omega-3 companies, seek solutions and demonstrate learning through the iPad.
The attendees are from more than 50 countries and regions including Malaysia, Indonesia, China, the Philippines,
Hong Kong, Australia, Japan, South Korea, India, New Zealand and Vietnam.80% of the visitors are in the industry
above the manager level.Kangjing will seize this opportunity to enter more countries and regions, and let China
make its way to the world!